Quick Details
| | | | | | |
| --- | --- | --- | --- | --- | --- |
| Model: | Symons series 3-7feet,HP300-500 | Type: | Sleeve | Brand Name: | Yinhai |
Specifications
We specialize in the cone crusher parts such as outer eccentric bushing, inner eccentric bushing, socket liner, countershaft box bushing, step bearing plate and other related processes for Symons, sandvik and so on for over 20 years. We are committed to precise materials and dimensions and superior quality.

Features:
Material:C93800

Type:HP,Symons

ISO9001:2000 certificated
Specification

We promise:
Produce strictly according to the customers' drawings.

The surface finished have reached a high level.

delivery in time
If you are interested in our products, pls don't hesitate to contact us to know more info!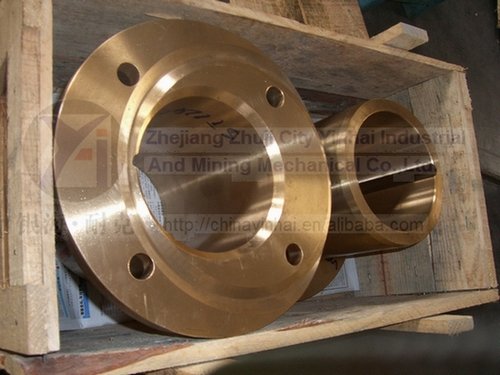 nerror="this.src='/images/240_240.jpg';" alt="Mining machinery(Crusher) ---Eccentric bushing" onload="DrawImage(this,200,200)">

Mining machinery(Crusher) ---Eccentric bushing

Symons cone crusher bronze parts

1.Material:ZCuPb15Sn8 2.ISO9001Certified 3.High level surface finish 4.Cone crusher bronze bushings 5.Precise dimension part... Place of Origin: CN;ZHE
nerror="this.src='/images/240_240.jpg';" alt="HP300/500 cone crusher fittings--Socket liner" onload="DrawImage(this,200,200)">

HP300/500 cone crusher fittings--Socket liner

HP300/500 cone crusher

1.Material:ZCuPb15Sn7 2.ISO9001Certified 3.High level surface finish 4.Precise dimension 5.8 years export experience... Place of Origin: CN;ZHE
Fast Feedback
Enter your inquiry details such as:
■ Self-introduction
■ Required specifications
■ Inquire about price/MOQ
Related Products